Address
Rockefeller str. 4, 10000 Zagreb, Croatia
Phones
+385 1 4590 181
+385 1 4590 106
+385 1 4590 182
Working hours
Monday – Thursday
8:00-17:00
Friday
8:00-15:30
Library Director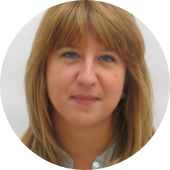 Lovela Machala Poplašen
MLIS
lovela.machala@snz.hr
Librarians
Links
PubMed
Web of Science
Current Contents
Scopus
Ebsco
Ovid
DOAJ – Directory of Open Access Journals
Hrčak – Portal znanstvenih časopisa Republike Hrvatske
PERO: Pretraživač elektroničkih izvora online
Bibliography
Bibliografija knjižnice "Andrija Štampar"
History of the "Andrija Štampar" Library
The Andrija Štampar Library was founded in 1927. It is the oldest as well as the only public health library in Croatia and in this part of Europe.
That same year, the Hygienic Institute with the School of Public Health was founded, which at that time represented one institution. The School Library was created by joining the library of the former National Bacteriological Institute of Dr. Gutschy, later referred to as the Epidemiological Institute, and the Rasuhin Institute of Social Medicine Library. All of these changes had an impact on the formation of the library collection.
The library collection was formed in collaboration with the Croatian National Institute of Public Health as co-owner.
Collection
It now contains over 50 000 books and periodicals in the following subjects: public health, microbiology, medical statistics and informatics, medical sociology and ecology. It is an open access library meaning anyone can access the collection. It has two reading rooms and a computer room.
The Library is also a WHO Documentation Center and a WHO Depository Library since 1992.
Patrons have access to all relevant databases, biomedical and health magazines funded by the Ministry of Science, Education and Sports through the library's IP address. Remote access to scientific databases is also available through the AAI @ EduHr identity.
Services
The library provides open access to all those who need medical information. Access is provided through:
open stacks
rich reference collection
student book loans
interlibrary loan
photocopying and printing services
training of users on how to use information sources
E-sources
Dr Med: Diplomski radovi Medicinskog fakulteta
CROSBI: Hrvatska znanstvena bibliografija
PERO: Pretraživač elektroničkih izvora online
Hrčak: Portal znanstvenih časopisa Republike Hrvatske
Google Scholar: Pomoću Google Znalca pretražite znanstvenu literaturu iz niza disciplina i izvora, uključujući znanstvene radove, knjige, sažetke i članke.
DOAJ: Directory of Open Access Journals